---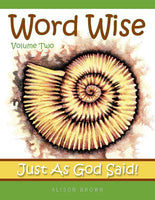 Sale
Children learn through experience. We cannot expect them to trust God for eternity until they recognize the reliability of God's account of what has happened in time.

For many children today the Bible is a book for Sunday only. Some regard it as little more than a collection of stories which they fondly associate with Sunday School or their bedtime reading; easily discarded when they reach their teens, amid peer pressure to conform to the humanist and secularist views of today's 'real world'.

We need to connect what children do in the classroom on the other days of the week to the Bible; turning often to its less familiar pages, until they see that in every area of our existence Scripture always has been, and still is, the supreme authority.
Paperback, 32 pages.


ISBN- 9781848711785