---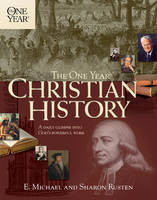 Sale
From ancient Rome to the 21st Century, from peasants to presidents, this daily devotional is a window into how God worked throughout history, every day of the year. Days like:

April 15, 1912, when John Harper shared the Gospel with passengers on the sinking Titanic.

July 8, 1741, when Jonathan Edwards rocked New England with his famous sermon ''Sinners in the Hands of an Angry God.''

Each story appears on the day and month that it occurred in history. Each devotional will make you wonder ''What will God do today?''

Paperback, 832 pages.


ISBN- 9780842355070