---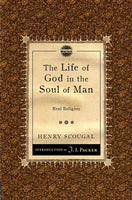 Sale
Introduction by J.I. Packer.

In this timeless classic, originally written to encourage a friend and stimulate his spiritual life, Henry Scougal explains the four essential characteristics of divine life, their excellence, their advantages, and the practical steps that you can take in realizing them as your personal experience. The treatise was so appreciated that it was later published as a book.

A hundred years later a copy was sent to George Whitefield by his friend Charles Wesley, and God used it greatly in bringing about Whitefield's conversion. This book provided much of the stimulation behind the Methodist Revival of Britain and the Great Awakening in America.

Paperback, 128 pages.


ISBN- 9781781911075