---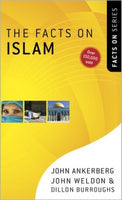 Sale
This small paperback book answers your questions about Islam . It examines Muslim tradition and answers questions people have today such as:

What do Muslims believe?
What role does Mohammad play?
What does the Qur'an, the Muslim ''Bible,'' say, and how do its teachings affect Muslims' lives?
What does Islam teach about Jesus Christ?
Is Allah the same ''person'' as the God of the Bible?

Paperback, 93 pages.


ISBN- 9780736922180