---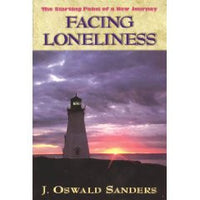 Sale
Sanders says loneliness originates in mankind's alienation from God, but that it can mature us spiritually and morally if we learn to reach out and care for others, instead of seeking comfort for ourselves. This book will encourage and challenge you to take specific steps to overcome the sorrow of loneliness.
Provides Scripture summaries on loneliness
Shows how to identify the symptoms and causes of loneliness
Provides both biblical and practical guidelines for managing loneliness


Paperback, 175 pages.


ISBN- 9780929239217